Content from the May 2018 SporePrints e-newsletter.
Welcome from Carolee
Dear Colleagues, Contributors, Supporters, and Friends,
This summer, we are putting on our party shoes to celebrate our friend and colleague Dr. Barbara Christ (Barb), who will be retiring from Penn State on July 1st after 33 years of service and leadership. We hope you will make the time to travel to State College to celebrate with us on Saturday, June 16th at 2:00 p.m. at the beautiful Millbrook Marsh in State College, PA.
Dr. Christ bleeds blue, roars like a lion, and has been a keystone for the College of Agricultural Sciences and the Department of Plant Pathology and Environmental Microbiology. She earned her bachelor's degree in plant science at Penn State, a master's degree in plant pathology at the University of Minnesota, and a Ph.D. in botany and genetics from the University of British Columbia. In 1984, she returned to Penn State and joined the then Department of Plant Pathology; she has continued to serve the department and college ever since.
From 1984 to 2005 she moved from assistant to full professor while running a vibrant research and extension program to breed and develop disease-resistant potato varieties. She was an energetic teacher even as she moved into college administration, first serving as the plant pathology department head in 2005 and then as senior associate dean of the college in 2009. From 2012 to 2014, she served as interim dean while continuing as the senior associate dean. During her phased retirement, she has served as special assistant to the dean.
Dr. Christ is a recognized leader regionally, nationally, and beyond; she distinguished herself through the prestigious American Phytopathological Society (APS)--serving as its president from 2008-2009-- and through leadership in the Potato Association of America. Though retiring, she plans to remain busy enjoying her family, working with her husband at Happy Valley Vineyard and Winery, and even hosting a trip to Morocco for the Penn State Alumni Association.
One of Barb's greatest passions has been to help graduate students succeed. Thus, she is asking that, in lieu of gifts, friends and colleagues consider making a donation to the Elwin L. Stewart and Barbara J. Christ Plant Pathology Graduate Studies Enhancement Fund, which provides graduate student awards for outstanding achievement, travel, equipment, computer hardware and/or software, and more. Please consider a gift to this fund to continue Barb's legacy.
If you are not able to make the party but want to leave a message for Barb, please send the note to mblack@psu.edu and/or make your donation to her retirement gift to the endowment here.
Mark your calendars for June 16th, at 2:00 p.m., at the Millbrook Marsh. You can purchase tickets here: http://www.cvent.com/d/wtq201.
I look forward to seeing you and especially to celebrating the extraordinary career of Barb Christ.
Sincerely,
Carolee T. Bull
Professor & Department Head, Department of Plant Pathology and Environmental Microbiology
Director, Penn State Microbiome Center
Pennsylvania State University
Questions: dyoder@psu.edu or 814-863-7065
Spotlight
Latest News
Links
Contact Information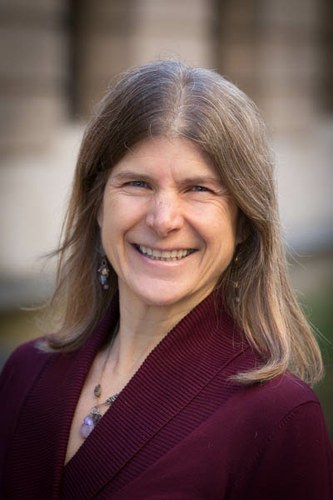 Professor of Bacterial Systematics and Plant Pathology, Plant Pathology and Environmental Microbiology
Department of Plant Pathology and Environmental Microbiology
Address
211 Buckhout Lab
University Park
,
PA
16802
Directions
Department of Plant Pathology and Environmental Microbiology
Address
211 Buckhout Lab
University Park
,
PA
16802
Directions