International Agriculture
The Department of Plant Pathology and Environmental Microbiology has a strong commitment to international agricultural research, extension, and education. We work to apply science to solve the most important problems of our times through global engagement.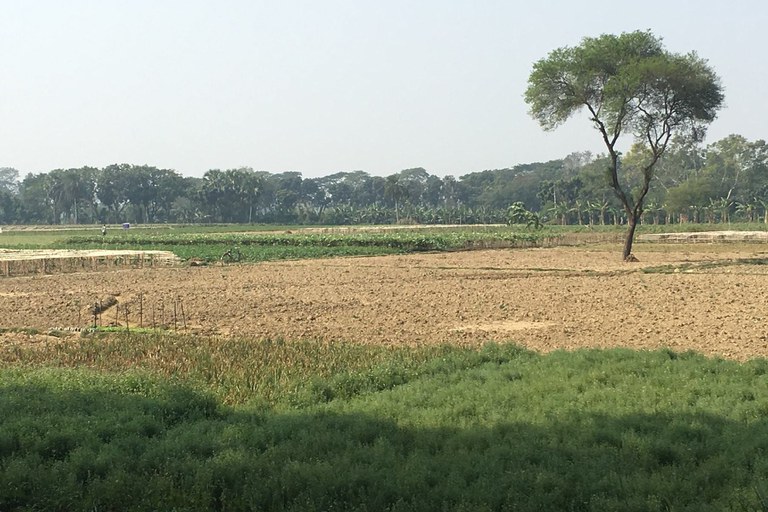 January 2017 visit to southeast Asia | Credit: Cristina Rosa and Ed Rajotte, Penn State, and Bimala Colavito, iDE Nepal
International Agriculture and Development (INTAD) Dual Title
Graduate students in our department are able to pursue a dual-title degree in Plant Pathology and International Agriculture and Development (INTAD). Course work and scholarship for the INTAD dual title provides students with international perspectives and expertise that enhance and strengthen their degree in plant pathology as well as their potential impact. Check out some of the impacts and exploits of students in this program.
Funding for International Research and Scholarship
PPEM has funded endowments that are dedicated to providing opportunities for faculty, research staff, and students to conduct international research and educational visits. In particular the James F. and Marilyn L. Tammen Memorial Endowment for International Plant Pathology supports international education and research opportunities for graduate students in PPEM. Likewise, the Herbert Cole Jr. Fund for Plant Pathology and Environmental Microbiology supports the professional development in international agriculture of students in PPEM.
Funded International Partnerships
To meet our strategic goals, PPEM has developed strategic partnerships with top-rated institutions and programs that have missions that align with our own. Students, faculty, and research staff have opportunities for international research and extension through these partnerships.
Forestry and Agricultural Biotechnology Institute (FABI) at the University of Pretoria
PPEM has developed a strategic partnership with the Forestry and Agricultural Biotechnology Institute (FABI) and the University of Pretoria in order to:
Increase research, teaching, and extension impact and growth opportunities for both organizations and thereby increase food security and environmental stewardship;
Develop a mentorship network that explores and defines best practices in mentorship in order to educate next generations of researchers and educators in both institutions and their partners;
Increase multicultural fluency.
Students, postdocs, and faculty from PPEM are able to travel to Pretoria and other FABI research sites to conduct collaborative research with FABI and University of Pretoria Plant Pathology faculty. Likewise, FABI faculty, postdocs, and students and University of Pretoria Plant Pathology faculty are planning sabbaticals at Penn State. This partnership has been reinforced by mutual interests and established collaborations.
West African Virus Epidemiology Project (WAVE)
The West African Virus Epidemiology Project (WAVE) is a Bill and Melinda Gates Foundation-sponsored project to take proactive measures to prevent disease in root crops in West Africa. Initially, the project focuses on the important staple crop cassava, with a goal to understand and prevent spread of virus diseases that have heavily impacted parts of East Africa but have not yet been found in West Africa. Penn State is playing a role in the WAVE project, contributing expertise in plant virus evolution that can inform patterns of epidemiology and spread.
Integrated Pest Management Strategies for Vegetable and Mango Pests in Asia
Cristina Rosa is a leader in this long-standing project funded through the U.S. Agency for International Development (USAID). The current funding covers research from Fall 2015 to Summer 2019.
International Awards
Mazzone Awarded International Research Funding
Minkenberg Receives Monsanto's Beachell-Borlaug Int'l Scholars Program Fellowship
Freddy Magdama, PhD Candidate, receives Graduate International Research Competitive Grant
Dr. Scott Isard for Receives the International IPM Award of Excellence
International Research, Extension, and Education News
In addition to these funded partnerships many faculty have extensive international research, extension, and educational projects. The news items below highlight PPEM activity in this area.