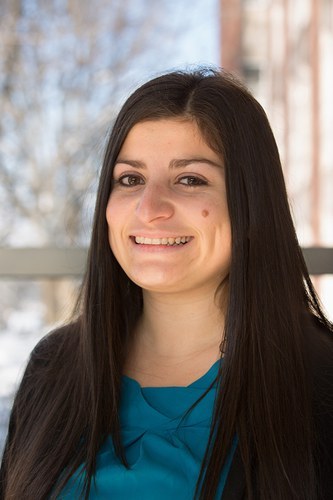 Terry
J
Torres-Cruz
Ph.D. Candidate in Plant Pathology and Biogeochemistry
Advisor: Dr. David M. Geiser
Co-advisor: Dr. Mary Ann Bruns
120 Buckhout Lab (office)
118/119 Buckhout Lab (lab)
University Park
,
PA
16803
Areas of Expertise
Mycology
Fungal pseudoflowers
Fusarium
Biogeochemistry
Education
M.S., Biology, Western Illinois University – 2016
B.S., Biotechnology Engineering, Instituto Tecnológico de Costa Rica – 2015
SELECTED AWARDS
PSU Microbiome Center Indigo Ag Phytobiomes Fellowship 2021
PSU Microbiome Center "Give a DAWG a bone" Award for microbiome sequencing 2021
American Philosophical Society Lewis and Clark Fund for Exploration and Field Research 2021
James F & Marilyn Tammen Memorial Endowment 2021.
Student Leader Scholarship 2021
Ardeth and Norman Frisbey International Graduate Student Award 2020
Popp Endowment Award 2020
Mycological Society of America Clark T Rogerson Research Award. 2019. 
Larry J. Jordan Memorial Endowment 2018.

Jose de la Torre Scholarship 2018
PUBLICATIONS
Torres-Cruz TJ, Whitaker BK, Proctor RH, Broders K, Laraba I, Kim H-S, Brown DW, O'Donnell K, Estrada-Rodríguez TL, Lee Y-H, Cheong K, Wallace EC, McGee CT, Kang S, Geiser DM. 2022. FUSARIUM-ID v.3.0: An updated downloadable resource for Fusarium species identification. Plant Disease 106:1610-1616.
O'Donnell K, Whitaker BK, Laraba I, Proctor RH, Brown DW, Broders K, Kim H-S, McCormick SP, Busman M, Aoki T, Torres-Cruz TJ, and Geiser DM. 2022. DNA sequence-based identification of Fusarium: A work in progress. Plant Disease 106:1597-1609.
Geiser, DM et al. Phylogenomic Analysis of a 55.1-kb 19-Gene Dataset Resolves a Monophyletic Fusarium that Includes the Fusarium solani Species Complex. Phytopathology 11(7):1064–1079.
Torres-Cruz TJ, Porras-Alfaro A, Caimi NA, Nwabologu O, Strach EW, Read KJH, Young JM, Buecher DC, Northup DE. 2019. Are microclimate conditions in El Malpais National Monument caves in New Mexico, USA suitable for Pseudogymnoascus growth? International Journal of Speleology 48:191-202. DOI: 10.5038/1827-806x.48.2.2254
Torres-Cruz TJ, Hesse C, Kuske CR, Porras-Alfaro A. 2018. Presence and Distribution of Heavy Metal Tolerant Fungi in Surface Soils of a Temperate Pine Forest. Applied Soil Ecology 131:66–74. DOI: 10.1016/j.apsoil.2018.08.001
Torres-Cruz TJ, Howell A, Reibold R, McHugh T, Reed S. 2018. Species-specific nitrogenase activity in lichen-dominated biological soil crust from the Colorado Plateau, USA. Plant and Soil 429:113–125. DOI: 10.1007/s11104-018-3580-2
González-Chávez MC, Torres-Cruz TJ, Albarrán-Sánchez S, Porras-Alfaro A, Carrillo-González R, Carrillo-López LM. 2017. Microscopic characterization of orchid mycorrhizal fungi: Scleroderma as a putative novel orchid mycorrhizal fungus of Vanilla in different crop systems. Mycorrhiza 28:147–157. DOI: 10.1007/s00572-017-0808-6
Torres-Cruz TJ, Almatruk M, Tobias T, Hesse C, Desiro A, Benucci GM, Kuske CR, Bonito G, Stajich J, Dunlap C, Porras-Alfaro A. 2017. Bifiguratus adelaidae gen. nov, sp. nov., a new lineage of Mucoromycotina with endophytic and soil-dwelling strains. Mycologia 109:363-378. DOI: 10.1080/00275514.2017.1364958
Hesse C, Torres-Cruz TJ, Tobias TB, Al-Matruk M, Porras-Alfaro A, Kuske, CR. 2016. Ribosomal RNA gene detection and targeted culture of novel nitrogen-responsive fungal taxa from temperate pine forest soil. Mycologia 108:1082-1090. DOI: 10.3852/16-086
Porras-Alfaro A, Ndinga Muniania C, Hamm PS, Torres-Cruz TJ, Kuske CR. 2017. Fungal diversity, community structure and their functional roles in desert soils. In: Steven, B (ed). The Biology of Arid and Initial Soils. DeGruyter. Germany.
Aguilar-Ulloa W, Arce-Acuña P, Galiano-Murillo F, Torres-Cruz TJ. 2016. Aislamiento de esporas y evaluación de métodos de inoculación en la producción de micorrizas en cultivos trampa. Tecnologia en Marcha. Edición Especial Biocontrol:5-14.