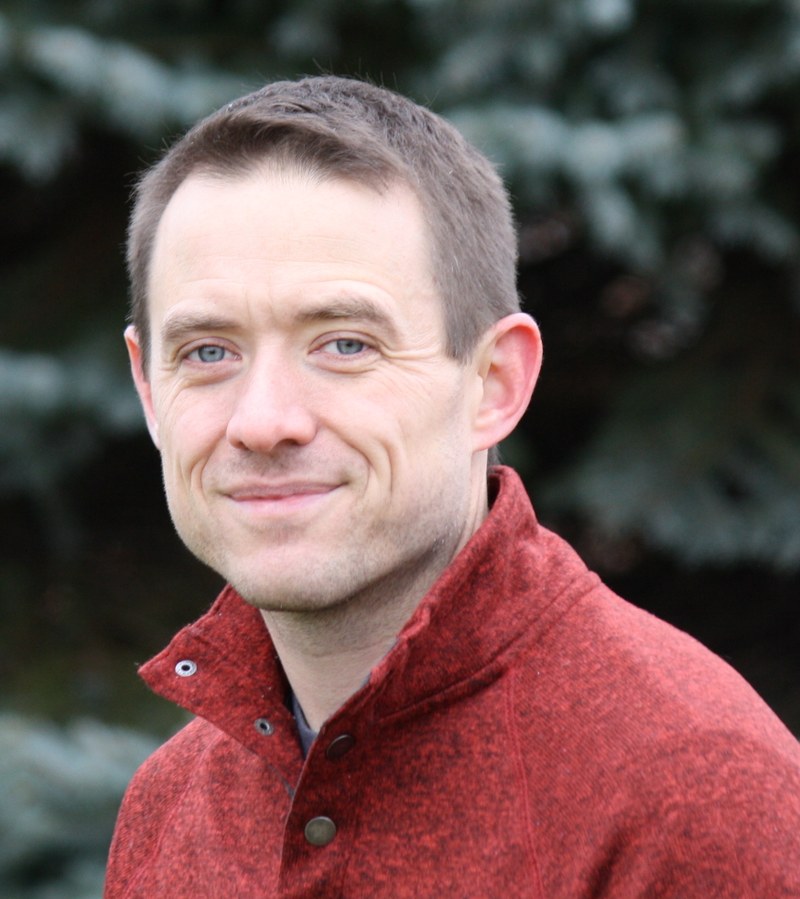 Terrence

H.

Bell

,

Ph.D.
Assistant Professor of Phytobiomes
317 Buckhout Lab (office)
409 Buckhout Lab (lab)
University Park
,
PA
16802
Areas of Expertise
High-throughput sequencing
Crop-associated microbiomes
Impacts of disturbance on plant-microbe relationships
Environmental microbiology
Microbial products
Education
B.S., Biology, Queen's University, Kingston, ON, Canada
M.S., Biology, Western University, London, ON, Canada
Ph.D., Natural Resource Sciences, McGill University, Montréal, QC, Canada
Students
Lab Staff
Ryan Trexler (Research Technologist), M.S. from The Ohio State University
Emily Grandinette (Research Technologist), B.S. from The Pennsylvania State University
Research
The microbiome is the collection of all microorganisms that inhabit a defined environment.  Our lab applies a variety of techniques, including high-throughput sequencing approaches, to understand how the manipulation of environmental microbiomes affects soil function and plant growth.
In particular, we are interested in:
The impacts of unintentional human modification of microbiomes on the function of agricultural and ecological systems.
The extent to which microbiomes can be purposefully modified in different biotic and abiotic contexts.
Competition between complex microbial assemblages. 
Publications
Bell TH, Trexler RV, X Peng, M Huntemann, A Clum, B Foster, B Foster, S Roux, K Palaniappan, N Varghese, S Mukherjee, TBK Reddy, C Daum, A Copeland, NN Ivanova, NC Kyrpides, C Pennacchio, EA Eloe-Fadrosh, MA Bruns. In Press. Metatranscriptomic and 16S rRNA gene analysis of a cyanobacterial soil-surface consortium with and without a diverse underlying soil microbiome. Microbiology Resource Announcements.
Trexler RV, Bell TH. 2019. Testing sustained soil-to-soil contact as an approach for limiting the abiotic influence of source soils during experimental microbiome transfer. FEMS Microbiology Letters 366: fnz228.
Bell TH, Kaminsky L, Gugino BK, Carlson JE, Malik RJ, Hockett K, Trexler RV. 2019. Factoring ecological, societal, and economic considerations into inoculant development. Trends in Biotechnology 37: 572-573. 
Bell TH†, Hockett K†, Alcalá-Briseño R, Barbercheck ME, Beattie G, Bruns MV, Carlson JE, Chung T, Collins AA, Emmett B, Esker P, Garrett K, Glenna LL, Gugino BK, Jimenez Gasco MD, Kinkel L, Kovac J, Kowalski K, Kuldau GA, Leveau J, Michalska-Smith M, Myrick JG, Peter K, Vivanco Salazar MF, Shade A, Stopnisek N, Tan X, Welty A, Wickings K, Yergeau E. 2019. Manipulating wild and tamed phytobiomes: challenges and opportunities. Phytobiomes 3: 3-21. † authors contributed equally
Martins S, Trexler RV, Vieira F, Pecchia J, Kandel P, Hockett K, Bell TH, Bull CT. 2019. Comparing approaches for capturing bacterial assemblages associated with symptomatic (bacterial blotch) and asymptomatic mushroom (Agaricus bisporus) caps. Phytobiomes doi.org/10.1094/PBIOMES-08-19-00. 
Howard MM, Kaminsky LM, Kessler A, Bell TH. 2019. Merging microbial and plant profiling to understand the impact of human-generated extreme environments on natural and agricultural systems. In Yergeau E (ed). Advanced Techniques for Studying Microorganisms in Extreme Environments doi.org/10.1515/9783110525786-00.
E Osdaghi, S Martins, L Ramos-Sepulveda, F Vieira, J Pecchia, D Beyer, TH Bell, Y Yang, K Hockett, C Bull. 2019. 100 Years since Tolaas: bacterial blotch of mushrooms in the 21st century. Plant Disease doi.org/10.1094/PDIS-03-19-0589-FE.
Cloutier M, Bhowmik A, Bell TH, Bruns MA. 2019. Innovative technologies to improve understanding of microbial N dynamics in agricultural soils. Agricultural and Environmental Letters 4: 190032.
Kaminsky LM, Trexler RV, Malik RJ, Hockett K, Bell TH. 2019. The inherent conflicts in developing soil microbial inoculants. Trends in Biotechnology 37: 141-152.
Kaminsky LM, Thompson GL, Trexler RV, Bell TH†, Kao-Kniffin J†. 2018. Medicago sativa has reduced biomass and nodulation when grown with soil microbiomes conditioned to high phosphorous inputs. Phytobiomes doi.org/10.1094/PBIOMES-06-18-0025-R       †co-corresponding authors
Thompson GL, Bell TH, Kao-Kniffin J. 2018. Rethinking invasion impacts across multiple field sites using European swallowwort (Vincetoxicum rossicum) as a model invader. Invasive Plant Science and Management 11: 109-116.
Chou MY, Vanden Heuvel J, Bell TH, Panke-Buisse K, Kao-Kniffin J. 2018. Vineyard under-vine floor management alters soil microbial composition, while the fruit microbiome shows no corresponding shifts. Scientific Reports 8: 11039.
Lay CY, Bell TH, Hamel C, Harker NK, Mohr R, Greer CW, Yergeau E, St-Arnaud M. 2018. Canola root–associated microbiomes in the Canadian Prairies. Frontiers in Microbiology doi: 10.3389/fmicb.2018.01188.
Howard MM†, Bell TH†, Kao-Kniffin J. 2017. Soil microbiome transfer method affects microbiome composition, including dominant microorganisms, in a novel environment. FEMS Microbiology Letters 364: fnx092.   † authors contributed equally
Klabi R, Bell TH, Hamel C, Iwaasa A, Schellenberg MP, Raies A, St-Arnaud M. 2017. Contribution of Medicago sativa to the productivity and nutritive value of forage in semi-arid grassland pastures.  Grass and Forage Science 73: 159-173.
Marchand C, St-Arnaud M, Hogland WH, Bell TH, Hijri M. 2017. Petroleum biodegradation capacity of bacteria and fungi isolated from petroleum-contaminated soil.  International Biodeterioration and Biodegradation 116: 48-57.
Bell TH, Stefani FOP, Abram K, Champagne J, Yergeau E, Hijri M, St-Arnaud M. 2016.  A diverse soil microbiome degrades more crude oil than specialized bacterial assemblages obtained in culture. Applied and Environmental Microbiology 82: 5530 –5541.
Hénault-Ethier L, Bell TH, Martin VJJ, Gélinas Y.  2016. Dynamics of physico-chemical variables and cultivable bacteria in vermicompost during steady food waste addition and upon feed interruption. Compost Science and Utilization 24: 117-135. 
Yergeau E, Bell TH, Champagne J, Maynard C, Tardif S, Tremblay J, Greer CW. 2015. Transplanting soil microbiomes leads to lasting effects on willow growth, but not on the rhizosphere microbiome. Frontiers in Microbiology 6: 1436.
Roy-Bolduc A, Bell TH, Boudreau S, Hijri M. 2015. Comprehensive sampling of an isolated dune system demonstrates clear patterns in soil fungal communities across a successional gradient. Environmental Microbiology Reports 7: 839-848.
Bell TH, Cloutier-Hurteau B, Al-Otaibi F, Turmel MC, Yergeau E, Courchesne F, St-Arnaud M. 2015. Early rhizosphere microbiome composition is related to the growth and Zn accumulation of introduced willows. Environmental Microbiology 17: 3025-3038. 
Stefani FOP, Bell TH, Marchand C, de la Providencia IE, El Yassimi A, St-Arnaud M, Hijri M. 2015. Culture-dependent and -independent methods capture different microbial community fractions in hydrocarbon-contaminated soils. PLoS One 10: e0128272.
Klabi R, Bell TH, Hamel C, Schellenberg M, Iwaasa A, AlyRaies, St-Arnaud M. 2015. Plant assemblage composition and soil P addition differentially affect communities of AM and total fungi in a semi-arid grassland. FEMS Microbiology Ecology 91: 1-13.
Bell TH, Joly S, Pitre FE, Yergeau E. 2014. Increasing phytoremediation efficiency and reliability using novel omics approaches. Trends in Biotechnology 32: 271-280. 
Hassan SE†, Bell TH†, Stefani FOP, Denis D, Hijri M, St-Arnaud M. 2014. Contrasting the community structure of arbuscular mycorrhizal fungi from hydrocarbon-contaminated and uncontaminated soils following willow (Salix spp. L.) planting. PLoS One 9: e102838.    † authors contributed equally
Bell TH, Hassan SE, Lauron-Moreau A, Al-Otaibi F, Hijri M, Yergeau E, St-Arnaud M.  2014.  Linkage between bacterial and fungal rhizosphere communities in hydrocarbon-contaminated soils is related to plant phylogeny. The ISME Journal 8: 331-343.
Bell TH, Yergeau E, Juck D, Whyte LG, Greer CW.  2013.  Alteration of microbial community structure affects diesel biodegradation in an Arctic soil. FEMS Microbiology Ecology 85: 51-61.
Bell TH, Yergeau E, Maynard C, Juck D, Whyte LG, Greer CW. 2013. Predictable bacterial composition and hydrocarbon degradation in Arctic soils following diesel and nutrient disturbance. The ISME Journal 7: 1200-1210.
Bell TH, Callender KL, Whyte LG, Greer CW.  2013.  Microbial competition in polar soils: a review of an understudied but potentially important control on productivity. Biology 2: 1-22.
Bell TH, Greer CW, Yergeau E. 2012. Metagenomics potential for bioremediation. In Nelson KE (ed). Encyclopedia of Metagenomics.
Bell TH, Yergeau E, Martineau C, Juck D, Whyte LG, Greer CW. 2011. Identification of nitrogen-incorporating bacteria in petroleum-contaminated Arctic soils by using [15N]DNA-based stable isotope probing and pyrosequencing. Applied and Environmental Microbiology 77: 4163-4171.
Bell TH, Henry HAL. 2011. Fine scale variability in soil extracellular enzyme activity is insensitive to rain events and temperature in a mesic system. Pedobiologia 54: 141-146.
Bell TH, Klironomos JN, Henry HAL. 2010. Seasonal responses of extracellular enzyme activity and microbial biomass to warming and nitrogen addition. Soil Science Society of America Journal 74: 820-828.
Editorial Contributions
Subject Editor for Journal of Soils and Sediments
Publications
Longitudinal relationships among depressive symptoms and three types of memory self-report in cognitively intact older adults.
International psychogeriatrics, Hill, Nikki, Mogle, Jacqueline, Bhargava, Sakshi, Bell, Terrence, Bhang, I, Katz, Matthew, Sliwinski, M, 2020
Memory complaints and depressive symptoms over time: a construct-level replication analysis.
BMC geriatrics, Mogle, Jacqueline, Hill, Nikki, Bhargava, Sakshi, Bell, Terrence, Bhang, I, 2020
Combined Influences of Dementia Exposure and Personality on Self-Reported Memory Problems.
American journal of Alzheimer's disease and other dementias, Mogle, Jacqueline, Hill, Nikki, Bell, Terrence, Bhargava, Sakshi, Bratlee-Whitaker, E, Wion, R, Tiwari, P, 2020
Comparing Approaches for Capturing Bacterial Assemblages Associated with Symptomatic (Bacterial Blotch) and Asymptomatic Mushroom (Agaricus bisporus) Caps
Phytobiomes Journal, Martins, Samuel, Trexler, Ryan, Vieira, Fabricio, Pecchia, John, Kandel, Prem, Hockett, Kevin, Bell, Terrence, Bull, Carolee, 2020
Metatranscriptomic and 16S rRNA gene sequencing of a cyanobacterial soil-surface consortium with and without a diverse underlying soil microbiome
Microbiology Resource Announcements, Bell, Terrence, Trexler, Ryan, Peng, Xin, Huntemann, Marcel, Clum, Alicia, Foster, Brian, Foster, Bryce, Roux, Simon, Palaniappari, Krishnaveni, Varghese, Neha, Mukherjee, Supratim, Reddy, T.B.K., Daum, Chris, Copeland, Alex, Ivanova, Natalia, Kyprides, Nikos, Pennacchio, Christa, Eloe-Fadrosh, Emiley, Bruns, Maryann, 2020
100 Years Since Tolaas: Bacterial Blotch of Mushrooms in the 21st Century
PLANT DISEASE, Osdaghi, Ebrahim, Martins, Samuel, Ramos-Sepulveda, Laura, Vieira, Fabricio, Pecchia, John, Beyer, David, Bell, Terrence, Yang, Yinong, Hockett, Kevin, Bull, Carolee, 2019
Manipulating Wild and Tamed Phytobiomes: Challenges and Opportunities
Phytobiomes Journal, Bell, Terrence H, Hockett, Kevin, Alcalá-Briseño, Ricardo Ivan, Barbercheck, Mary, Beattie, Gwyn A, Bruns, Mary Ann, Carlson, John, Chung, Taejung, Collins, Alyssa, Emmett, Bryan, Esker, Paul, Garrett, karen, Glenna, Leland, Gugino, Beth K., Jimenez Gasco, Maria del Mar, Kinkel, Linda, Kovac, Jasna, Kowalski, Kurt, Kuldau, Gretchen, Leveau, Johan, Michalska-Smith, Matthew, Myrick, Jessica, Peter, Kari, Salazar, Maria Vivanco, Shade, Ashley, Stopnisek, Nejc, Tan, Xiaoqing, Welty, Amy, Wickings, Kyle, Yergeau, Etienne, 2019
Innovative Technologies to Improve Understanding of Microbial N Dynamics in Agricultural Soils
Agricultural & Environmental Letters, Cloutier, Mara, Bhowmik, Arnab, Bell, Terrence, Bruns, Maryann, 2019
Comparing approaches for capturing bacterial assemblages associated with symptomatic (bacterial blotch) and asymptomatic mushroom (Agaricus bisporus) caps
Phytobiomes, Martins, Samuel, Trexler, Ryan, Vieira, Fabricio, Pecchia, John, Kandel, Prem, Hockett, Kevin, Bell, Terrence, Bull, Carolee, 2019
Vineyard under-vine floor management alters soil microbial composition, while the fruit microbiome shows no corresponding shifts
Scientific reports, Chou, Ming Yi, Vanden Heuvel, Justine, Bell, Terrence H., Panke-Buisse, Kevin, Kao-Kniffin, Jenny, 2018
Rethinking Invasion Impacts across Multiple Field Sites Using European Swallowwort (Vincetoxicum rossicum) as a Model Invader
Invasive Plant Science and Management, Thompson, Grant L., Bell, Terrence, Kao-Kniffin, Jenny, 2018
Medicago sativa has Reduced Biomass and Nodulation When Grown with Soil Microbiomes Conditioned to High Phosphorus Inputs
Phytobiomes Journal, Kaminsky, Laura M., Thompson, Grant L., Trexler, Ryan V., Bell, Terrence H., Kao-Kniffin, Jenny, 2018
Canola root-Associated microbiomes in the Canadian Prairies
Frontiers in Microbiology, Lay, Chih Ying, Bell, Terrence H., Hamel, Chantal, Harker, K. Neil, Mohr, Ramona, Greer, Charles W., Yergeau, Étienne, St-Arnaud, Marc, 2018
Contribution of Medicago sativa to the productivity and nutritive value of forage in semi-arid grassland pastures
Grass and Forage Science, Klabi, R., Bell, T. H., Hamel, C., Iwaasa, A., Schellenberg, M. P., St-Arnaud, M., 2018
Contribution of Medicago sativa to the productivity and nutritive value of forage in semi‐arid grassland pastures
Grass and Forage Science, Klabi, Rim, Bell, Terrence, Hamel, Chantal, Iwaasa, Alan, Schellenberg, Mike, Raies, Aly, St-Arnaud, Marc, 2017
Petroleum biodegradation capacity of bacteria and fungi isolated from petroleum-contaminated soil
International Biodeterioration and Biodegradation, Marchand, Charlotte, St-Arnaud, Marc, Hogland, William, Bell, Terrence H., Hijri, Mohamed, 2017
Soil microbiome transfer method affects microbiome composition, including dominant microorganisms, in a novel environment
FEMS Microbiology Letters, Howard, Mia, Bell, Terrence, Kao-Kniffin, Jenny, 2017
Dynamics of Physicochemical Variables and Cultivable Bacteria in Vermicompost during Steady Food Waste Addition and Upon Feed Interruption
Compost Science and Utilization, Hénault-Ethier, Louise, Bell, Terrence, Martin, Vincent J.J., Gélinas, Yves, 2016
A diverse soil microbiome degrades more crude oil than specialized bacterial assemblages obtained in culture
Applied and environmental microbiology, Bell, Terrence H., Stefani, Franck O.P., Abram, Katrina, Champagne, Julie, Yergeau, Etienne, Hijri, Mohamed, St-Arnaud, Marc, 2016
Comprehensive sampling of an isolated dune system demonstrates clear patterns in soil fungal communities across a successional gradient
Environmental Microbiology Reports, Roy-Bolduc, Alice, Bell, Terrence H., Boudreau, Stéphane, Hijri, Mohamed, 2015
Early rhizosphere microbiome composition is related to the growth and Zn uptake of willows introduced to a former landfill
Environmental microbiology, Bell, Terrence H., Cloutier-Hurteau, Benoît, Al-Otaibi, Fahad, Turmel, Marie Claude, Yergeau, Etienne, Courchesne, François, St-Arnaud, Marc, 2015
Culture-dependent and -independent methods capture different microbial community fractions in hydrocarbon-contaminated soils
PloS one, Stefani, Franck O.P., Bell, Terrence H., Marchand, Charlotte, De La Providencia, Ivan E., El Yassimi, Abdel, St-Arnaud, Marc, Hijri, Mohamed, 2015
Plant assemblage composition and soil P concentration differentially affect communities of AM and total fungi in a semi-arid grassland
FEMS Microbiology Ecology, Klabi, Rim, Bell, Terrence, Hamel, Chantal, Iwaasa, Alan, Schellenberg, Mike, Raies, Aly, St-Arnaud, Marc, 2015
Contrasting the community structure of arbuscular mycorrhizal fungi from hydrocarbon-contaminated and uncontaminated soils following willow (Salix spp. L.) planting
PloS one, Hassan, Saad El Din, Bell, Terrence H., Stefani, Franck O.P., Denis, David, Hijri, Mohamed, St-Arnaud, Marc, 2014
Linkage between bacterial and fungal rhizosphere communities in hydrocarbon-contaminated soils is related to plant phylogeny
ISME Journal, Bell, Terrence, El-Din Hassan, Saad, Lauron-Moreau, Aurélien, Al-Otaibi, Fahad, Hijri, Mohamed, Yergeau, Etienne, St-Arnaud, Marc, 2014
Increasing phytoremediation efficiency and reliability using novel omics approaches
Trends in Biotechnology, Bell, Terrence, Joly, Simon, Pitre, Frederic, Yergeau, Etienne, 2014
Alteration of microbial community structure affects diesel biodegradation in an Arctic soil
FEMS microbiology ecology, Bell, Terrence H., Yergeau, Etienne, Juck, Dave F., Whyte, Lyle G., Greer, Charles W., 2013
Predictable bacterial composition and hydrocarbon degradation in Arctic soils following diesel and nutrient disturbance
ISME Journal, Bell, Terrence H., Yergeau, Etienne, Maynard, Christine, Juck, David, Whyte, Lyle G., Greer, Charles W., 2013
Microbial competition in polar soils: a review of an understudied but potentially important control on productivity
Biology, Bell, Terrence, Callender, Katrina, Whyte, Lyle, Greer, Charles, 2013
Identification of nitrogen-incorporating bacteria in petroleum-contaminated arctic soils by using [15N]DNA-based stable isotope probing and pyrosequencing
Applied and environmental microbiology, Bell, Terrence H., Yergeau, Etienne, Martineau, Christine, Juck, David, Whyte, Lyle G., Greer, Charles W., 2011
Fine scale variability in soil extracellular enzyme activity is insensitive to rain events and temperature in a mesic system
Pedobiologia, Bell, Terrence, Henry, Hugh A.L., 2011
Seasonal responses of extracellular enzyme activity and microbial biomass to warming and nitrogen addition
Soil Science Society of America Journal, Bell, Terrence H., Klironomos, John N., Henry, Hugh A.L., 2010