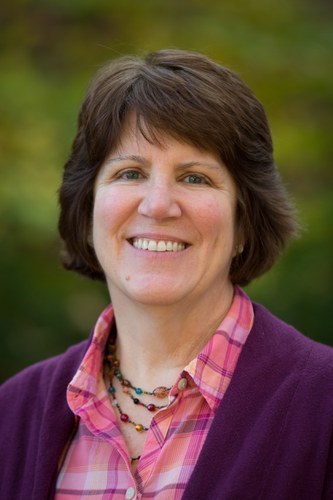 Judith
P.
Sinn
Assistant Research Professor
320 Buckhout Lab (office)
307 Buckhout Lab (lab)
University Park
,
PA
16802
Areas of Expertise
Molecular biology
Plant bacteriology
Development of novel controls for citrus greening and fire blight
Genetics of virulence and auxotrophy in Erwinia amylovora
Education
B.S., Environmental Resource Management, Penn State
M.S., Plant Pathology, Penn State
Program Interests
As Senior Research Assistant in Dr. Tim McNellis' lab, my research focuses on host and pathogen genes and proteins involved in bacterial disease processes. We employ molecular and genetic tools to elucidate mechanisms contributing to host susceptibility and pathogen virulence.  Current work includes mutational studies with Erwinia amylovora, Pantoea ananatis, and Xanthomonas campestris pv pelargoniia, causal agents of fire blight of pome fruits, center rot of onion, and bacterial blight of geranium, respectively, and a project involving citrus greening disease (huánglóngbìng), caused by Candidatus Liberibacter.
Publications
Putative transcription antiterminator RfaH contributes to Erwinia amylovora virulence
Molecular Plant Pathology, Klee, Sara, Sinn, Judith P., Held, Jeremy, Vosburg, Chad, Vosburg, J, Holmes, Aleah, Lehman, Brian, Peter, K, McNellis, Timothy, 2022
Virulence genetics of an erwinia amylovora putative polysaccharide transporter family member
Journal of Bacteriology, Klee, Sara, Sinn, Judith P., Christian, Elena, Holmes, Aleah, Zhao, Kaixi, Lehman, Brian, Peter, Kari A., Rosa, Cristina, McNellis, Timothy, 2020
Flowering Locus T chimeric protein induces floral precocity in edible citrus
Plant Biotechnology Journal, Sinn, Judith P., Held, Jeremy B., Vosburg, Chad, Klee, Sara M., Orbovic, Vladimir, Taylor, Earl L., Gottwald, Tim R., Stover, Ed, Moore, Gloria A., McNellis, Timothy W., 2020
Extragenic suppression of elongation factor P gene mutant phenotypes in erwinia amylovora
Journal of Bacteriology, Klee, Sara, Sinn, Judith P., Holmes, Aleah, Lehman, Brian, Krawczyk, Teresa, Kraczyk, Teresa, Peter, Kari A., McNellis, Timothy W., 2019
Erwinia amylovora auxotrophic mutant exometabolomics and virulence on apples
Applied and Environmental Microbiology, Klee, Sara, Sara, Klee, Sinn, Judith, Finley, Melissa, Allman, Erik, Smith, Philip B., Aimufua, Osaretin, Sitther, Viji, Lehman, Brian, Kraczyk, Teresa, Krawczyk, Teresa, Peter, Kari A., McNellis, Timothy, 2019
An Erwinia amylovora yjeK mutant exhibits reduced virulence, increased chemical sensitivity and numerous environmentally dependent proteomic alterations
Molecular Plant Pathology, Klee, Sara M., Mostafa, Islam, Chen, Sixue, Dufresne, Craig, Lehman, brian L., Sinn, Judith P., Peter, Kari A., McNellis, Timothy W., 2018
New Insights into Elongation Factor P and Erwinia Amylovora Virulence., Klee, Sara, Mostafa, Islam, Sinn, Judith, Chen, Sixue, McNellis, Timothy, 2018
A role for Erwinia amylovora elongation factor P in fire blight disease development
Phytopathology, Klee, Sara, Mostafa, Islam, Chen, Sixue, Dufresne, Craig, Lehman, Brian, Sinn, Judith, Peter, K, McNellis, T, 2017
Identification and characterization of virulence genes in Erwinia amylovora, Christian, Elena, Klee, Sara, Sinn, Judith, McNellis, T, 2017
A thief in the blight: what can Erwinia amylovora bacteria steal from their host?
Phytopathology, Ramos, Laura, Sinn, Judy, Pfefufer, Emily, Peter, Kari, McNellis, T, 2015
Expression of a single-chain antibody recognizing an extracellular loop of the Candidatus Liberibacter asiaticus NodT protein in Citrus x paradisi, McNellis, T, Sinn, Judith, Orobovic, V., Gottwald, T., 2015
Erwinia amylovora pyrC mutant causes fire blight despite pyrimidine auxotrophy
Letters in Applied Microbiology, Ramos, L. S., Sinn, J. P., Lehman, B. L., Pfeufer, E. E., Peter, K. A., McNellis, T. W., 2015