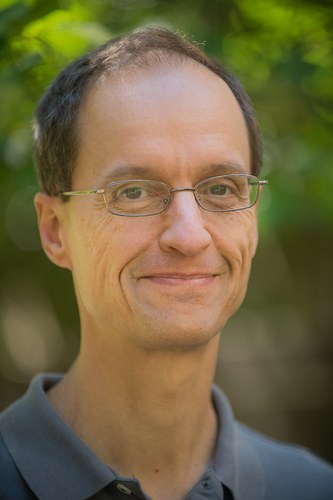 Edward
Kaiser
Research Technologist
Mushroom Spawn Lab
117 Buckhout Lab (lab)
University Park
,
PA
16802
Education
M.S. Analytical Chemistry, San José State University
B.A. Chemistry, University of Kentucky
Areas of Interest
Cultivated mushrooms, wild mushrooms, mushroom diseases, antifungal compounds, and instrumental analysis
As curator of the Penn State Mushroom Culture collection, I maintain an extensive collection of over 280 strains of the cultivated mushroom, Agaricus bisporus. There are also over 700 isolates of 202 different species of other fleshy fungi such as Lentinula edodes (Shiitake), Pleurotus ostreatus (Oyster), and Volvariella volvacea (Paddy straw) in the collection.
I also maintain the Penn State Disease Culture collection which contains over 250 strains of diseases relevant to mushroom cultivation.
Cultures are available for purchase. For more information see the Mushroom Spawn Lab website. 
Selected Publications
Niemenak, N., Kaiser, E., Maximova, S. N., Laremore, T. Guiltinan, M. 2015. Proteome Analysis During Pod, Zygotic and Somatic Embryo Maturation of Theobroma Cacao.  J Plant Physiol, 180, 49-60.
Gu, J., Catchmark, J.M., Kaiser, E., Archibald, D. 2013. Quantification of Cellulose Nanowhiskers Sulfate Esterification Levels. Carbohydrate Polymers, 92(2):1809-16.
Kaiser, E., Shaffer, L., Flaherty, J., Rohrer, J., Himmelstein, M. 2009. Development and Validation of an Assay for Iodide in Serum using Ion Chromatography with Pulsed Amperometric Detection. Inhalation Toxicology, 21(6):488-96.
Rohrer, J., Kaiser, E., Newton, B., Srinivasan, K., Lin, R., Libby, D., and Riley, E., 2004. Ion Chromatography for Anion Analysis of Borated Waters. Power Plant Chemistry, 6 (10), 605-609.
Kaiser, E.; Rohrer J. 2004. Determination of Residual Trifluoroacetate in Protein Purification Buffers and Peptide Preparations by Ion Chromatography. J Chromatogr. A. 1039, 113-117.
Patents

Benkovic S.J., Liu C.Y., and Kaiser E.Q. 2017. Benzoxaborole-containing coating resistant to cellulose-supportable fungus. (US Patent Application, PCT/US2016/045329, filed on March 8, 2016 and published as WO/2017/024022)