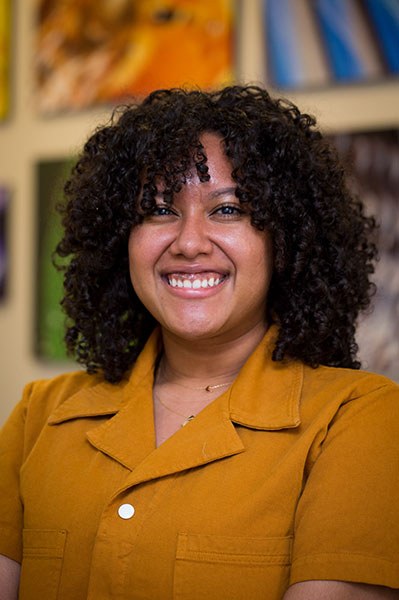 Rachel
Richardson
Ph.D. Student
Co-advised by: Dr. Kevin Hockett and Dr. Carolee Bull
111 Buckhout Lab
315 Buckhout Lab
University Park
,
PA
16802
Areas of Expertise
Bacteriology
Biological Control
Education
B.S. in Biology, Minor in Chemistry, California State University Channel Islands
Research Interests
Bacterial blotch is a common disease found in mushroom houses across the US, especially here in Pennsylvania. Blotch disease refers to a group of diseases that results in the formation of spots, discoloration, and sunken lesions on the mushroom cap.  A variety of Pseudomonas species have been identified as being the main causal agents of bacterial blotch, but the spectrum of pathogens causing this disease is still being explored.  
My research aims to identify the non-Pseudomonas species pathogens contributing to bacterial blotch in commercial mushroom houses in Pennsylvania and California. With greater insight on all key organisms involved in this disease, I hope to enhance current management practices targeting bacterial blotch in mushroom houses across the country. 
Grants & Awards
Northeast Sustainable Agriculture Research and Education (SARE) Grant. July 2021
Gaspari Memorial Graduate Scholarship. June 2021
Presentations
High Throughput Isolation of Mushroom Pathogens Using the Prospector System™. Penn State Mushroom Short Course, October 2021. 
Using the Prospector System™ for high-throughput isolation and identification of mushroom blotch pathogens. International Society for Mushroom Science eMeeting 2021.