Bull Speaks at SASPP Congress and Collaborates at FABI
Posted: January 17, 2017
Carolee Bull gives memorial lecture at Southern African Society for Plant Pathology congress and plans 2017 collaborative research.
Drs. Teresa Coutinho (L) and Carolee Bull (R) | Image: Carolee Bull, Penn State University
On Tues., Jan. 17, at the 50th Anniversary Congress of the Southern African Society for Plant Pathology (SASPP) held in Drakensberg, South Africa, Dr. Carolee Bull had the honor of presenting the Dr. Ethel M. Doidge Memorial Lecture, an honor thus far reserved for South African invitees. Dr. Bull's lecture was titled "Translational bacterial taxonomy: from field to phylogeny and back again."
Additionally, Dr. Bull presented an abbreviated version of the workshop "How to Be Your Own Best Mentor" at the congress and collaborated with colleagues during her visit to the Forestry and Agricultural Biotechnology Institute (FABI) and the University of Pretoria.
Bull also planned research for a Univ. of Pretoria graduate student advised by Dr. Bull's esteemed colleague and host Dr. Teresa Coutinho, who received the honor of being elected at the congress as a fellow of the SASPP. This summer the graduate student will visit the Dept. of Plant Pathology and Environmental Microbiology (PPEM), which currently seeks dept. researchers who would like to conduct collaborative research at FABI and the University of Pretoria.
Ethel M. Doidge (1887-1965) emigrated with her family (c.1897) from her native Nottingham, England, to South Africa where she received all of her training. As a plant pathologist in the Division of Botany, Department of Agriculture, of the Transvaal Colony, she worked on a variety of diseases and had numerous achievements. Dr. Doidge was the first to describe the important plant pathogen Xanthomonas campestris pv. vesicatoria.
Contact Information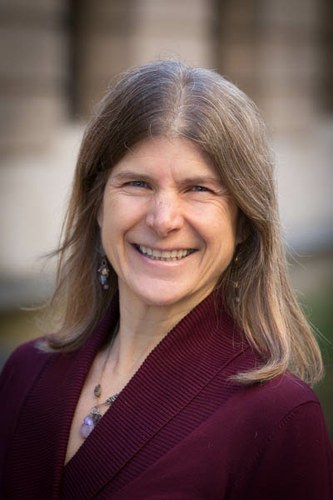 Professor of Bacterial Systematics and Plant Pathology, Plant Pathology and Environmental Microbiology