Bull Presents Lightning Talk at Blue-White Science Expo
Posted: April 22, 2017
Dr. Carolee Bull discussed her research in a lightning talk for the Blue-White Science Expo on April 22.
Carolee Bull | Image: Michelle Hutnik, Penn State
Dr. Carolee Bull delivered a five-minute lightning talk at the Blue-White Science Expo on April 22, 2017. Dr. Bull's talk was titled "A microbe-eat-microbe world helps to maintain a sustainable food supply."
This year's sixteen Blue-White Science Expo lightning talks were representative of Penn State's five areas of focus:
Enhancing Health
Stewarding our Planet's Resources
Driving Digital Innovation
Transforming Education
Advancing the Arts and Humanities
Dr. Bull's lightning talk was in conjunction with the research presented by Drs. Richard Alley, David Hughes, and Iliana Baums on the topic of stewarding our planet's resources.
Contact Information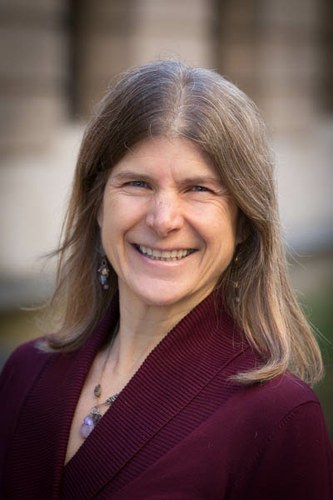 Department Head, Plant Pathology and Environmental Microbiology