Alumna Garzón is PPEM Colloquium Speaker
Posted: March 15, 2017
Alumna Carla Garzón visits PPEM faculty and students and delivers PPATH 590 seminar on March 13.
Drs. Tim McNellis (L) and Carla Garzón (R) | Image: Nancy Wenner, Penn State University
Dr. Carla Domenica Garzón (Ph.D. 2004, Dr. Gary Moorman, adviser), Associate Professor at Oklahoma State University in Stillwater, OK, visited the Dept. of Plant Pathology and Environmental Microbiology (PPEM) and presented a seminar titled "Population biology and metagenomic diagnostics of cryptic Oomycetes." Although the visit was planned for March 12-14, Carla had the opportunity to enjoy an extra day or so in Happy Valley as a result of the snow storm that hit the east coast. She spoke with several faculty members and the graduate students during her stay, reestablishing some old acquaintances and making new contacts for possible future collaborations. Carla, her husband Dr. Julio E. Molineros (Ph.D. 2007, Dr. Erick D. De Wolf, adviser), and their daughters Isabel and Anna reside in Edmunds, OK.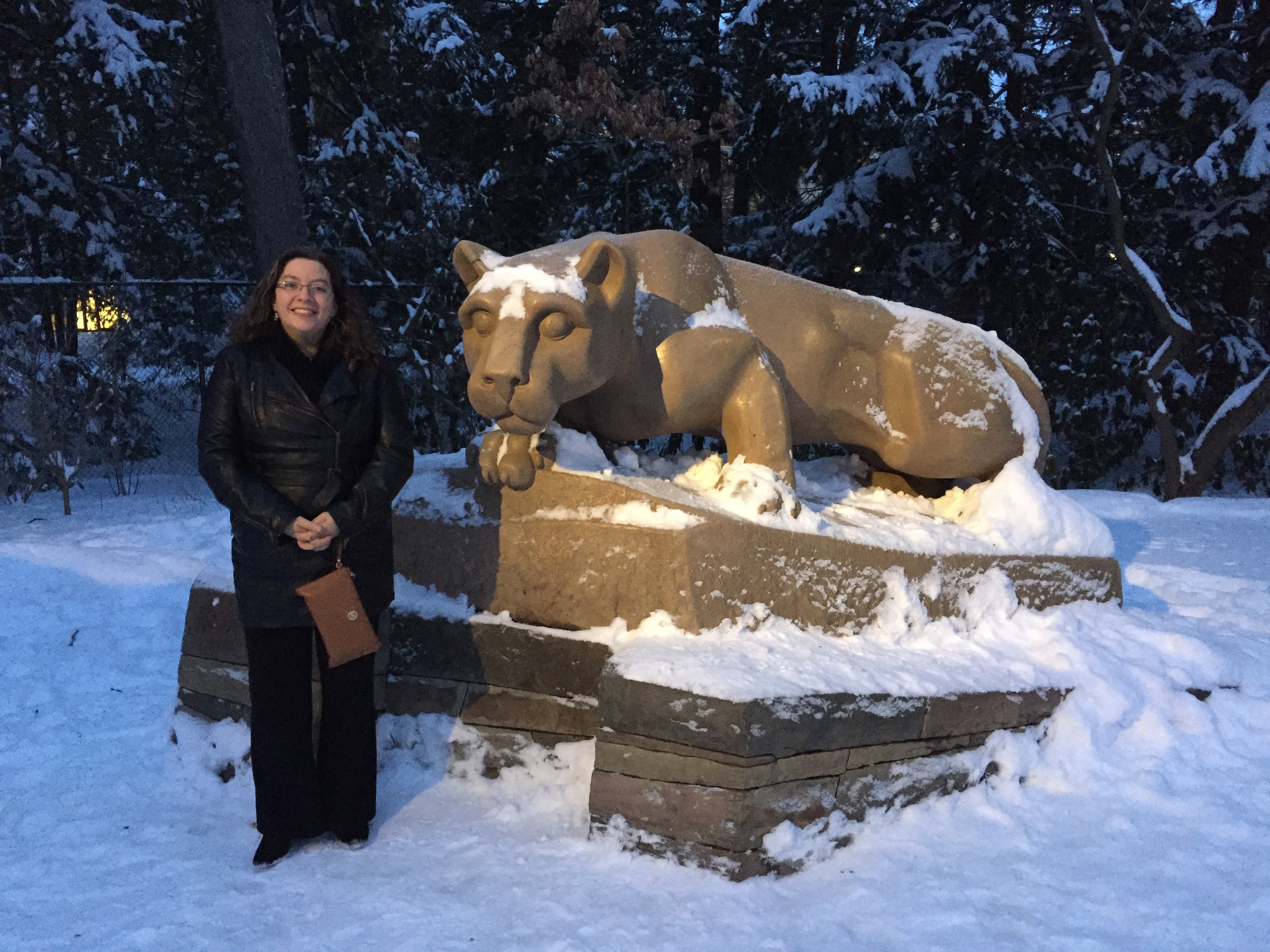 Carla Garzón | Image: Carolee Bull, Penn State University