Mushroom Research Center (MRC)
The Department of Plant Pathology and Environmental Microbiology's Mushroom Research Center provides unique facilities for conducting mushroom research.

MRC with composting facility | Image: John Pecchia, Penn State
Located at the north edge of the Penn State campus, the Mushroom Research Center (MRC) features a spawning-casing area and a state-of-the-art composting facility. Staff assist faculty and students with research trials on the commercial button mushroom (Agaricus bisporus), as well as shiitake (Lentinula edodes), oyster (Pleurotus ostreatus), and other specialty mushrooms.
The present MRC was constructed in 1960 with a combination of state and federal monies and equipped using funds from private industry from across the U.S. and Canada. An addition, funded by the General State Authority in 1973, was integrated into the existing facility, providing more efficient and increased research capacity. A new state-of-the-art composting facility was completed in 2016.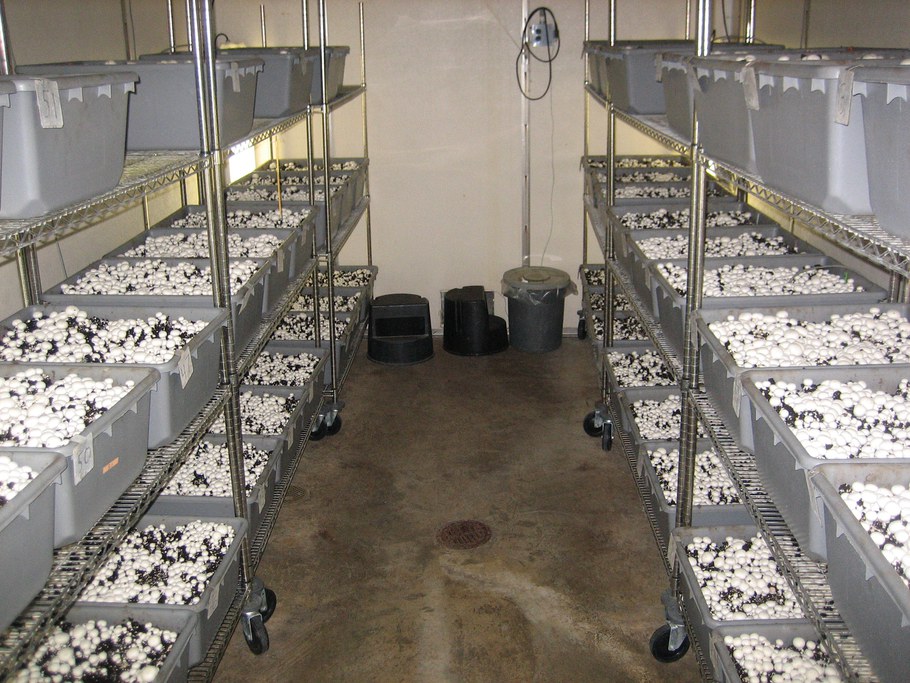 MRC growing room | Image: John Pecchia, Penn State
The main building (6,552 square feet) contains a spawning-casing area, two Phase II rooms, two spawn-growing rooms, nine climate-controlled production rooms, an office/laboratory space, and a bioreactor system. These provide a unique opportunity to study the biology and biochemistry of the composting processes under very controlled environmental conditions.
The composting facility (8,060 square feet) houses a compost mixer, two Phase I aerated bunkers, and two Phase II tunnels, as well as a filling machine and a net puller for use with the tunnels.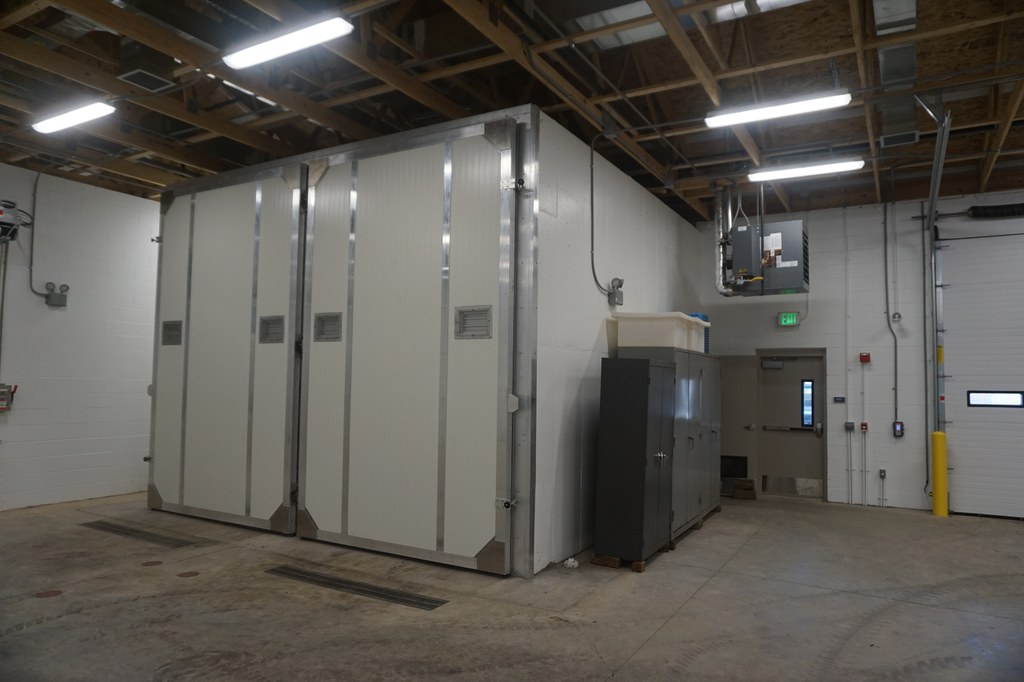 Phase I aerated bunkers | Image: John Pecchia, Penn State