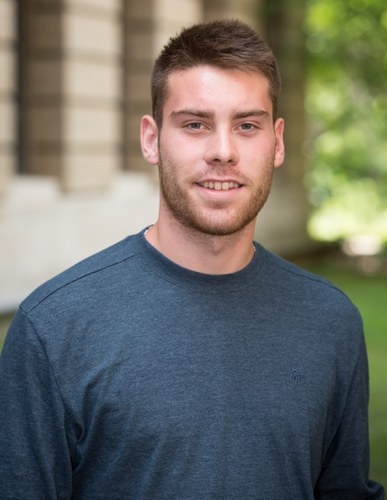 Matthew
Steven
Wheatley
Postdoctoral Scholar
Yang Lab
419 Life Sciences Building
University Park
,
PA
16802
Areas of Expertise
Genome Editing
Molecular Cloning
Pathogenicity Assays
Education
B.S Biotechnology Molecular Bioscience RIT (2015)
Publications
Zhao, H., Wang, X., Jia, Y., Minkenberg, B., Wheatley, M., Fan, F., Jia, M. H., Famoso, A., Edwards, J. D., Wamishe, Y., Valent, B., Wang, G. L., Yang, Y. 2018. The Rice Blast Resistance Gene Ptr Encodes a Novel Protein and Confers Broad-Spectrum Disease Resistance. Nature Communication. Vol 9, 1. doi 10.1038/s41467-018-04369-4
Minkenberg B, Wheatley M, Yang Y. 2017. CRISPR/Cas9-Enabled Multiplex Genome Editing and Its Application, chapter in Progress in Molecular Biology and Translational Science https://doi.org/10.1016/bs.pmbts.2017.05.003. Academic Press.